The life of a pet owner is generally happy. Having a dog is one of the best things that can happen to a person, but not everything is rosy.
Some people reach a point in their life where they can no longer have their dogs. The reasons may vary depending on the person or the specific breed. However, looking for a new home for a canine is one of the most difficult things for most owners of these animals.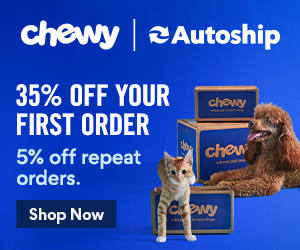 Keep in mind that some will have to find a new home for their Pugs because they have no other choice, while others will simply because they don't want the canine anymore.
Regardless of the type of person you are, this guide can help you find a new family for your Pug. That way, you will not have to leave it abandoned in the street since that is something inhumane.
Why Would a Person Decide to Rehome His Pug?
Before knowing the steps and advice that you should take into account to find a new home for your dog, it is important to highlight the most common reasons why the owners of these animals make this decision:
Economic problems: Lack of money is one of the most common reasons why people end up abandoning their Pugs. Caring for such a dog can require many expenses which cannot be handled by some individuals.

Aggressiveness: Pugs are known to develop aggressive behaviour if they are not properly educated or trained. Many people make the decision to rehouse a Pug if it has developed aggressive behaviour that is difficult to control.\

Separation Anxiety: All dogs suffer from separation anxiety, and Pugs are no exception. Dogs suffer from this disorder when they have been left alone for a long time. Not all people have enough time to spend with their pets since they spend a large part of the day working.

The erratic behaviours that Pugs can develop due to separation anxiety can eventually tire their owners, who will make the decision to put them up for adoption.

Health problems: Some dog owners are not prepared to deal with the health problems that Pugs may suffer. Keep in mind that these canines can suffer from more diseases than many other dog breeds.
What Should You Take into Account to Rehome Your Pug?
If you want to correctly find a new home for your Pug, then we recommend you take into account the following:
Contact an Animal Shelter
If you want to find a good home for your Pug, the first option you should consider is an animal shelter. In this place, your canine will be able to receive all the necessary attention until another person adopts it.
Some people take their Pugs to animal shelters simply because they don't have the financial resources to care for them. Fortunately, these places provide these animals with the necessary food and medicine while they are there.
In fact, some shelters have specialists to correct the inappropriate behaviour of these dogs in case they present it.
This is something important to prevent the canine from presenting any problem of aggressiveness before its new family.
Offer Your Pug to Responsible People
We have already said that locating a good animal shelter is a great option if you want to find a better home for your Pug for whatever reason. Many other people prefer to leave their pets in the hands of family or friends.
It is essential that you never choose any person simply because you want to get rid of your Pug.
If the person you want to choose is a friend or family member, then it is possible that you know them well, but in case you need to choose a stranger, you should interview him to get to know him better and make sure that he is a good candidate to own your pet.
Not knowing well the person to whom you are leaving your Pug is irresponsible. If that person has never had experience taking care of another dog, your old pet may not receive the attention and care that it needs.
Another interesting option is to ask a veterinarian for help. He or she knows many other pet lovers, and one of them might want to adopt your beautiful Pug.
Share Information about Your Pug
Today, technology is a good way to reach many people quickly and efficiently. You can publish all the information related to your Pug on social networks. That way, many people will see your ad and may be interested in adopting your animal.
You can also opt for a more traditional way, such as flyers. Make sure that the information, regardless of where you share it, contains the following data:
Name of the Pug
Photo of your Pug (make sure to take a photo where your Pug looks adorable as it will catch people's attention faster that way)
Brief description of your Pug
Medical and vaccination history of your Pug (remember that hardly anyone wants to adopt a sick dog)
It is recommended that you never add false data, as this could make things worse. Suppose the new owner of your Pug realizes that you have given false information, especially about its health.
In that case, it is possible that he will end up abandoning it simply because he feels disappointed and betrayed. Remember that if your Pug has any illness, it is essential that you specify it in the information you are sharing.
Placing information on social networks is easy, but where should I place the flyers with my Pug's data?
There are many places where you can place the flyers. Some of them are veterinarian offices, animal shelters, rehoming centres, or any breeders.
Keep in mind that these are the most effective places because they are often visited by dog ​​lovers. However, you can also place the flyers on street poles.