Hardly any dog ​​owner wants to rehome their dog. This can be one of the most difficult decisions a person who loves his pet can make.
Unfortunately, sometimes a person does not have a choice, and it's unavoidable to continue caring for his canine for a variety of reasons.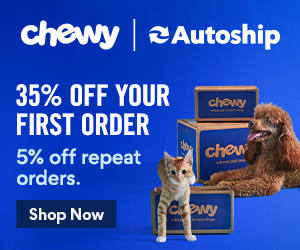 If you have decided to rehome your Irish Setter, you need to plan everything in advance to prevent your pet from falling into the wrong hands.
The idea is to find a new home for your Irish Setter to live a happy and peaceful life. You do not want your dog to be mistreated by its future family and not receive the quality of life that it deserves.
What Is Rehoming an Irish Setter?
Many times things do not go as we think when it comes to having an Irish Setter. Owning a dog is a huge responsibility and can be really difficult for many people, especially those with little experience.
Certain issues can lead a person to rehome their dog. What does this mean? Rehoming an Irish Setter involves finding a new home for it. The idea is to find a good family that is capable of providing a good lifestyle for your Irish Setter.
If you really can't care for your Irish Setter, finding a new home for it is not a bad thing. In fact, this is the most recommended option since other people with little heart end up abandoning their pets simply because they cannot take care of them. That is something we should never do.
Why Would You Need to Rehome Your Irish Setter?
There are many reasons why you might need to find a new home for your Irish Setter. The most common are the following:
Economic Difficulties
This is one of the most common reasons why people end up looking for a new home for their pets. Many dog ​​owners do not earn enough money to support their families or pets.
Caring for an Irish Setter can be expensive as we have to consider their feeding, vaccinations, medical care, and the purchase of many other supplements.
Not all people have the financial resources to cover these annual expenses, which is why they end up making the decision to rehome their pets.
Inappropriate Behaviours
Only an experienced dog owner can handle such an animal with behavioural problems. Irish Setters are generally well-behaved. They are loyal, affectionate animals that are willing to please their loved ones. However, remember that not all dogs are the same.
The positive part is that most behaviour problems can be solved through training. Unfortunately, not all dog owners are prepared to properly train their pets.
For that reason, they seek to rehome their Irish Setters so someone else can take care of their dogs and eventually correct their behaviours.
Diseases and Other Health Problems
Many people get scared when their pets suffer from any disease or health problem. Not all dog owners are prepared to face this situation.
Caring for an Irish Setter entails a set of economic and material resources that may be unattainable for some people. In the same way, a sick dog will need attention every minute of the day, and not all owners of these animals have enough time for that.
In fact, most of them work 8-hour days and don't have another family member at home to look after the Irish Setter while they are away.
What Should You Consider When Rehoming Your Irish Setter?
There are several key points to keep in mind if you are thinking of finding a new home for your Irish Setter:
Plan Everything in Advance
You cannot find a new home for your Irish Setter without first planning some important things. For example, it is important to take your pet to the vet to check its health.
Not all people adopt an animal of this type with a disease, so it is important to make sure that it is healthy. In case it is not, you must have the medical record of your Irish Setter to show it to the person interested in adopting it.
Similarly, it is vital that you consider spaying or neutering your Irish Setter. Why? Performing this surgical procedure on such an animal will not only improve and reduce inappropriate behaviours but will also prevent the creation of unwanted litter.
Also, provide a grooming session for your pet. A clean and brushed Irish Setter is best received by a new family.
Find a Good Place for Your Irish Setter
The next step is to decide who you will give your pet to. Many people think it is better to take their Irish Setters to animal shelters or breeders so they can be put up for adoption. In these places, these animals will receive the necessary care before being delivered to their new families.
In fact, if your Irish Setter has a behaviour problem, the animal shelter will hire a specialist to help the canine with this before looking for a new home. Remember that no one wants to adopt an animal of this type with behavioural problems.
On the other hand, you can also choose to look for responsible people who want to adopt your Irish Setter.
You could ask a member of your family because that way, you will be sure that your dog will be in good hands. In case that is not possible, then you can ask your friends or neighbours.
If you need to look up someone you don't know, it's important to meet with him and ask him questions to make sure he can properly care for your Irish Setter. You should keep in mind that it may not be the best option if that person does not have experience taking care of other dogs.
Post Information about Your Irish Setter Everywhere
Share information about your dog on social media or near animal shelters and breeders. This will allow interested people to know a little more about your pet. You should never post false information, as that can be counterproductive.