Unfortunately, there are many people who consider abandoning their dogs, and the reasons are very varied.
Some tend to be irresponsible in these situations and do not care about the welfare of their pets; others don't have the time to spend with their canines, while others simply don't have the financial resources to provide them with a good lifestyle.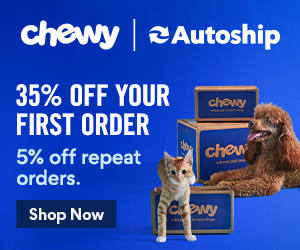 In recent years, economic problems in most countries have increased, and this has led to a greater number of abandoned dogs. If, for some reason, you don't want to have your German Shepherd anymore, it would be best to put it up for adoption instead of abandoning it.
Looking for a better home for your dog is the most humane thing you can do if you really can't take care of it on your own. You must make sure that you take into account the following steps so that your German Shepherd has a better life with its new family.
Find a Responsible Animal Shelter or Breeder
Searching for a new home for your German Shepherd can be heartbreaking, depending on the reason you're doing it. Therefore, it is important that you find a suitable place where your new family can provide you with the lifestyle you deserve.
Many animal shelters and even breeders allow people to put their dogs up for adoption depending on the reasons they are doing so.
If you want to find a new home for your German Shepherd either because you don't have enough money or time, then these places may be able to offer you help.
Your pet will be there temporarily and receive the necessary food and attention. In fact, a veterinarian will check it during its stay in that place until another family adopts or buys it.
If you want to "abandon" your German Shepherd because it is presenting behavioural problems, animal shelters have specialists responsible for correcting such behaviours. That way, the canine can be adopted when everything is in order.
Interview People Who Want to Adopt Your German Shepherd
If you do not want to leave your German Shepherd in an animal shelter because you feel it is not safe for it, then you can personally find a responsible person who will take proper care of your dog.
Obviously, you can't pick the first person you come across as the idea is to evaluate the best options for your German Shepherd. You need to interview several people, and according to their answers, you can make the best decision.
Ideally, one of your family members would adopt your German Shepherd as that way, you will be sure that it will be fine. However, not all people have families that love having a pet. In that case, they should look for other people who are responsible.
Some questions you can ask the person are:
"Do you have experience caring for other pets?"
"Do you have enough space in your house to exercise and play with the dog?"
"Do you have enough financial resources to provide the German Shepherd with a good "quality of life?"
"Do you know how to properly feed a pet of this type?"
"Do you have enough time to dedicate to the canine?"
"Do you work part-time or full-time?"
Ask the Vet to Help You Find a New Home for Your German Shepherd
Veterinarians receive dozens of clients a month. You can talk to a vet to ask any of his clients if they are interested in your German Shepherd. In fact, you could put up flyers in the office as long as the vet agrees.
Place Flyers in Strategic Places
Before placing a flyer in a specific place, you must design one that will catch people's attention. Follow these steps:
Take a photo of your German Shepherd. Make sure it's a photo where your dog looks adorable and friendly. If you take a photo where it looks sad, stressed, or even aggressive, people won't be interested in adopting it.
Add a brief description of your German Shepherd. You can describe its distinctive characteristics, personality, training received, etc.
You can also indicate the medical history of your German Shepherd. Whether it is completely healthy or has health problems, the interested person should know.
You should never lie about the information you put on the flyer just to quickly find a new home for your German Shepherd. You have to be completely honest; otherwise, the canine could be abandoned by its new owner in the near future.
It's time to place the flyers in strategic places. The best places are:
Animal shelters
Rehoming centres
Veterinary clinics
What Are the Reasons Why You Need to Rehome Your German Shepherd?
As we said at the beginning of this guide, there are several reasons why a person might consider putting their German Shepherd up for adoption:
Behavioural problems: German Shepherds are dogs that tend to get along with all the family members, but they could develop aggression and other behavioural problems on some occasions. If a person does not know how to handle this situation, he may resort to finding a new home for the animal.
Few economic resources: This is one of the most common reasons people abandon their pets. There are many expenses that we must consider when having a German Shepherd, and many people do not have enough money to cover them.
Lack of time: People who usually work full time will not be able to dedicate the necessary time to a German Shepherd. These dogs need the attention of their loved ones from time to time; otherwise, they may suffer from separation anxiety. This will inevitably lead the pet to develop destructive behaviours.
Inexperience: This is another common reason for rehoming a German Shepherd. Owning a dog of this breed is not easy and requires experienced owners. It is normal for a person with little experience to be pressured by having a German Shepherd and not knowing what to do in certain situations.