Anxiety and stress are emotional states that affect people a lot. Unfortunately, dogs do not escape this reality. Just like humans, canines also have emotions. When they feel fear or worry, they could enter a state of anxiety and stress that will affect their bodies and minds.
Helping a person with their stress or anxiety is not an easy task; calming down a dog could be even more challenging. Therefore, you should not only be attentive to any sign of stress in your dog, but when you detect it, you should ask the veterinarian for help.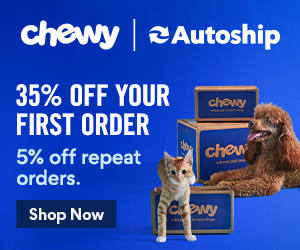 Apart from advising you to keep your pet in a pleasant and calm environment, this professional will recommend some calming aids.
Top 9 Best Calming Aids for Dogs
Many calming aids on the market will help your dog reduce stress and anxiety. The vet could recommend one, but we will help you choose the best one for your pet.
Next, we will show you the 9 best calming aids for dogs along with their characteristics, pros, and cons:
PetHonesty Calming Hemp Soft Chews: It is a product formulated to relieve anxiety, stress, fearful behavior, aggression, etc.
Zesty Paws Stress & Anxiety Calming Bites: These treats contain ginger root, valerian root, hemp, l-tryptophan, and suntheanine, which are great for causing immediate effects in anxious dogs.
NaturVet Quiet Moments Calming Aid Dog Supplement: These treats are soft and help calm the stress of these animals thanks to their excellent ingredients, such as melatonin, chamomile, and ginger.
Zesty Paws Hemp Elements Calming OraStix: These treats are attractive to dogs because of their stick-like designs. They contain ingredients to relieve anxiety and promote fresh breath.
Zesty Paws Senior Advanced Cognition Bites: It is a super effective product for older dogs that help calm their anxiety and improve their cognition and nervous system.
VetriScience Composure Behavioral Health Chews: They are effective treats to calm the anxiety of dogs, and it is easy to make these animals consume them due to their pleasant flavors.
Rescue Remedy Stress Relief Pet Supplement: Unlike the other products, this one is liquid. Anxious dog owners should add a few drops to their pet's food or water.
Zesty Paws Ancient Elements Calming Bites: These treats are preservative-free and can last up to 8 hours, which is longer than other calming products.
Honest Paws Calm Bites: It is an ideal product to calm a dog's anxiety and stress during electrical storms, strange noises, or a car trip.
Best Calming Aids for Dogs – Pros and Cons
| | | |
| --- | --- | --- |
| Calming Aid for Dogs | Pros | Cons |
| PetHonesty Calming Hemp Soft Chews | It is a product made with 100% natural ingredients. These treats are easy to digest. They are made of delicious flavors for a dog's palate, such as chicken, beef liver, or duck. They have an excellent and pleasant texture. This product is available at affordable prices. | Although the flavors and aromas are pleasant for many dogs, they may be unpleasant for some breeds depending on the sensitivity of their palate and sense of smell. |
| Zesty Paws Stress & Anxiety Calming Bites | This product is made from 100% natural ingredients that offer fast results. These treats have no artificial preservatives. They are recommended for dogs of all breeds and ages. This suntheanine-rich product quickly relaxes dogs without making them drowsy It is affordable. These treats taste delicious for dogs. | This product may not be effective enough for dogs with more severe anxiety problems. Dogs with more delicate stomachs could have stomach problems. |
| NaturVet Quiet Moments Calming Aid Dog Supplement | They have a pleasant taste for dogs. This product is reasonably priced. These supplements are made from natural ingredients. They are practical and help control the destructive behaviors of these animals. This product comes in different sizes. It does not contain preservatives or allergens. | These treats may be too strongly scented for people and some dogs, and they could affect some dogs' stomachs. |
| Zesty Paws Hemp Elements Calming OraStix | These stick-shaped treats help calm dogs and keep their teeth healthy. They are pleasing to a dog's palate due to flavors such as rosemary extract, peppermint oil, and seaweed. It is an effective product that calms a dog without reducing its energy levels. The design of these sticks keeps these dogs entertained. | These sticks could get stuck in the throat of dogs. They have side effects, such as making canines more hyperactive. |
| Zesty Paws Senior Advanced Cognition Bites | It is one of the best options for older dogs. Aside from relaxing a dog, it helps improve their memory and cognition. These treats include omega-3 DHA, They help with canine nervous system problems. | It is an expensive product. It could cause drowsiness in the canine |
| VetriScience Composure Behavioral Health Chews | They have the delicious taste of chicken liver, making them pleasant for dogs. They are small, so small breed dogs will have no problem chewing them. They are super effective in calming overexcited and anxious dogs. They are available in various pack sizes. It is a product approved by veterinarians. | This product may not be the best option for dogs with severe anxiety. Although they have rapid positive effects, they may not last more than 4 hours. |
| Rescue Remedy Stress Relief Pet Supplement | This product does not contain chemicals or alcohol, and it is made with natural ingredients that provide fast relief for extremely anxious canines. It is easy to use since you only have to add a few drops to your pet's food or water. | Does not have the same level of effectiveness as other supplements. Some dogs may not like the taste. |
| Zesty Paws Ancient Elements Calming Bites | Effects last up to 8 hours. They have no artificial flavors. It is a product free of preservatives. These treats contain suntheanine and sensoril, which are great for calming a dog. | It is an expensive product. These treats will dry fast |
| Honest Paws Calm Bites | It is a product made from natural ingredients. They are treats that help calm a dog's anxiety and improve its cognition. They have a peanut butter flavor which is nice for these animals. | It is a slightly more expensive product than others |
Best Calming Aids for Dogs Pros and Cons Table