Sometimes, people make rash decisions, buying a dog that is cute, or that they passed by in a store. They may know nothing about the dog, or even how to properly care for a dog.
The purpose of this article is to help you understand what the important factors are when choosing the dog breed for you.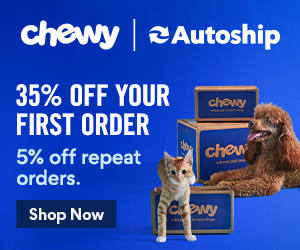 However, this Article serves an additional purpose. By reading this article, not only are you able to narrow down your choices of various dog breeds, but you become a more experienced dog owner.
By the end of this Article, you should have an idea of what factors are important for you when choosing a dog, and maybe some breeds you would like to check out first.
You should also understand more about being a dog owner in general. It requires a lot of work, time, and money. And if you aren't willing to invest fully in the dog, it might not be the time to think about getting one.
Why It Is Important To Choose The Right Dog
Choosing a dog that fits your lifestyle is important. With so many dogs out there, there are dogs for every lifestyle imaginable.
Not only does choosing a dog that fits your lifestyle help to narrow down the results, but it also makes sure you and the dog you choose have the best life.
Taking the time to choose a dog you like also helps you to make sure you are up to the responsibility. Are you going to have enough money to feed them, enough time to give them the exercise they need, and do you even have enough space?
Asking yourself these questions will allow you to get an idea of the type of dog you want, and help to make sure you are actually ready for taking care of a dog full-time. Sometimes, taking in a dog as a companion may seem a good idea until you realize the amount of work involved.
How Many Different Dog Breeds Are Out There?
According to the American Kennel Club, there are 197 dog breeds that they recognize. However, they are one of the more strict clubs, and other clubs recognize over 200 breeds, and some do closer to 300 or 400.
That's only including purebreds. When you start accounting for designer dogs, mixed breeds, and mutts, there are many more dogs to choose from. Each has its own pros and cons that make it more desirable to certain people.
Now you can see why being able to narrow down the choices can really help to make sure that the dog you choose is one that will be happy and make you happy for many years to come.
How To Choose The Perfect Dog
Choosing the perfect dog isn't an easy thing. There are a lot of variables to consider when picking one. However, taking the time to do so will ensure that you get a dog that fits your lifestyle and will thrive under your care.
Doing this research can also help you know the negatives of your dog breed as well. One good example of what happens when people buy dogs based solely on looks without having done any research is Brachycephalic dog breeds. These are dogs with flat faces such as Boston Terriers, Pugs, and Shih Tzus.
Many people find the flatter faces and small size cute and buy these dogs. However, they have a lot of problems breathing.
They often sound very loud, snorting and snoring all the time. They can also overheat and have many health problems associated with their flat faces and other anatomical designs that come with flat faces.
Problems with natural birth
Ear and skin infections
Eye issues
Neurological problems
Obstructions in airflow
Some people buy these dogs, not knowing what to expect, and face a lot of medical bills. If someone is ready for this responsibility and goes in forewarned, that is fine, but many people are unaware until the issues arise.
That isn't the only case where people find themselves with unexpected problems due to a lack of research. Learning more about the dog breed you are interested in also tells you their exercise, mental stimulation, and grooming needs.
Now you can see why this research is important. So now let's get started on what you need to think about when choosing the perfect dog.
Size Of Your House
First, you want to pick a dog that fits the space you have. If you have a small apartment, for example, you don't want to get a large dog.
Even if you plan to take the dog on a lot of hikes, you have to think about where they will be sleeping and spending their time when you are away.
Dogs need to be able to move freely without constantly bumping into things when they walk or turn around. Some larger dogs tend to be lazy and need minimal exercise, which means they can fit into homes or apartments without feeling cramped.
A good example of these are Greyhounds and Basset Hounds. They are larger than your average apartment dog, but don't need a lot of exercise and enjoy being lazy.
Other dogs, no matter their size, need a large yard to run around. Pointers, Australian Cattle Dogs, and Siberian Huskies need a secured, open yard to feel the most comfortable, even if you have a large house and give them a lot of exercises.
Small House/Apartment
If you have a small home or apartment, especially with no yard, you will likely want a small or medium dog that needs minimal exercise. This gives you a dog that is usually more than happy to just spend time with its owner and can be satisfied with a couple of walks a day.
Chihuahua
Boston Terrier
Basset Hound
Affenpinscher
Whippet
Medium House
Medium houses, or smaller ones with a yard, are perfect for medium sized dogs. Bigger dog breeds may still find themselves to be cramped, but you can afford a bigger dog than what you could in an apartment.
Pembroke Welsh Corgi
Greyhounds
Beagle
Bearded Collie
Bull Terrier
Large House
A large house with a yard can fit pretty much any dog. If you are looking for a larger dog, a larger house is the best kind to have. A large house with a yard works with even the most active dog breeds.
Great Dane
Mastiff
Dalmations
German Shepherd
Rhodesian Ridgeback
Size Of Dog
On top of the type of house you currently have, it is important to think about the size of the dog you want. Even if you have a large house, you may not want a large dog.
Large dogs can cost more, be harder to handle, and may come with unexpected issues such as being able to reach countertops, turn off lights, jump fences, etc.
It may not be something you can handle either, if you don't have the money to feed them or the strength to make sure they are controlled.
Small Dogs
Small dogs are great if you want a dog that doesn't need a lot of exercise, enjoys cuddling, and is easy to control. There are many kinds of small dogs, but they might not all suit your situation.
Because of their small size, this class of dogs can also be quite fragile or aggressively assertive about their space. This means that small children are not good playmates for these kinds of dogs and should be avoided with young families.
Biewer Terrier
Miniature American Shepherd
Miniature Poodle
Chihuahua
Boston Terrier
Pug
Shih Tzu
Medium Dogs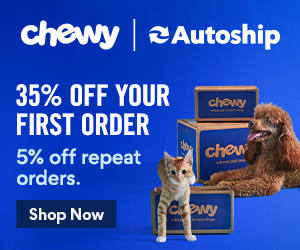 Medium dogs are a nice middle if you want a dog you can still roughhouse with and take on hikes and as a running companion, but that still isn't too large to handle.
Dogs in this size class are usually more patient with small children that grab their ears and tails too hard so even families with young kids can own these breeds.
American Staffordshire Terrier
Basset Hound
Pembroke Welsh Corgi
American Foxhound
Bulldogs
Dalmations
Large Dogs
Large dogs are great companions to have, if you have the space and money. When fully grown they can handle most exercises and outdoor activities. They also make fearsome, protective guard dogs, and are also loving lap dogs.
Keep in mind with some of these gentle giants that counter top foods are easily within their reach. They will need a little training to make sure they know that those areas are off limits.
Anatolian Shepherd
Bernese Mountain Dog
Great Dane
Cost
There is a lot to think about when it comes to cost. You have the initial investment, which can be anywhere between $50 and $3000 on average.
The price depends on the popularity of the dog, if you are getting them from a breeder or shelter, health problems they may have, and age of the dog. If you are getting a purebred dog as well, that can dramatically increase the costs.
However, there is a lot more than just that initial investment. You need to think about things such as:
Toys
Average medical bills
Mental stimulation
Health problems
Food
Grooming
and more
Below is a general estimation of how much you would spend annually or monthly on a dog based on their size. There is a lot of variability, but it gets the point across.
| | | |
| --- | --- | --- |
| | Large Dog | Small Dog |
| Food/Treats | $400-$700 | $250-$400 |
| Toys | $50+ | $25-$50 |
| Beds | $100-$300 | $50-$100 |
| Leashes/Collars | $30-$50 | $30-$50 |
| Grooming | $200-$500 | $30-$200 |
| Vet Care | $1000-$2000 | $700-$1500 |
| Preventatives/Supplements | $350-$600 | $200-$350 |
| Training Classes | $25-$300 | $25-$300 |
| Dog Walking | $0-$5200 | $0-$5200 |
| Boarding | $100-$300 | $100-$300 |
| | | |
| Monthly Costs: | $200-$825 | $1500-$1800 |
| Annual Costs: | $2,200-$9,900 | $1500-$8,000 |
Every dog is different. Even two dogs of similar size can have vastly different costs. A Doberman Pinscher tends to be aggressive with toys and can easily destroy several in a single week. They also require a lot of exercise and therefore a lot of food.
Great Danes and Huskies need a lot of food as well, but not as much as you would expect, considering their sizes. Chihuahuas are going to eat a lot less than a Mastiff but can still suffer from obesity if you aren't careful.
There are also medical costs to consider. Some dog breeds are more likely to have chronic or genetic problems.
For example, many American Pit Bull Terriers tend to get allergies, which can cost around $100 a month to keep away symptoms. Large dog breeds tend to have hip and elbow problems as they age, which may require costly surgery.
Noise Level
Noise level is always something to consider when getting a dog. Some dog breeds, no matter the training or steps to prevent it, will bark a lot. Others will make poor guard dogs because they rarely, if ever, bark.  
If Don't Mind The Noise
If you don't mind a noisy household, and don't have any neighbors that will complain, you can have pretty much any dog.
These are probably not great dogs to have around younger children, as they are likely to bark often enough to wake your baby from their nap pretty quickly.
It's fair to say that many people don't particularly look for a dog that barks a lot. However, if the dog has other characteristics that make them desirable for you, then sometimes you can overlook the barking.
Chihuahua
Beagle
Pembroke Welsh Corgi
American Foxhound
Dachshund
Notice that several of these breeds are small to medium sized dogs. They may alert you to potential intruders but they won't necessarily be good in a confrontation because of their size.
You may have to balance the size of the dog against the size of their bark, especially if you live in close proximity to neighbors.
If You Want A Quieter Dog
If you have a lot of close neighbors, or just want a dog that isn't quick to bark, there are options as well. If they do bark, it is usually only to alert, and they can be trained on which situations to bark.
It's in a dog's nature to make noise to communicate, whether that be barking, howling, talking, or yowling. Because of this, it is not likely you will get a dog that is completely quiet. However, getting a dog that doesn't bark quite as much is an option.
Basenji
Rhodesian Ridgeback
Great Dane
Pug
Akita
Basenjis are actually known as barkless dogs. However, they do make yowling noises. This is due to the way their larynx are shaped, which is unique compared to other dog breeds.
The other dogs on this list are simply just quieter dogs that don't bark as much as some other breeds.
Energy Levels
Energy levels are something that should be thought about early on when looking for dogs. Are you an active person? Do you enjoy running, hiking, biking, or something else?
Even if you enjoy outdoor activity, you need to think about a dog. Are you willing to find places that will allow dogs to do your hiking or are there a lot of places you enjoy visiting that don't allow dogs?
If you enjoy activities such as swimming or extreme sports, that is likely something you may not be able to take a dog to do, and it may not be a good idea to get a dog that needs a lot of exercise in that case.
High Energy Levels
If you are willing to take the time to find places that accept dogs and want a companion to go on adventures with you, you likely want a high energy dog.
There are some dogs out there that need quite a bit of exercise, so you will probably be able to find a companion that is willing to keep going as long as you.
Siberian Husky
German Shorthaired Pointer
Vizsla
Dalmatian
Irish Setter
Weimaraner
Medium Energy Levels
Maybe you want to get into the habit of being healthier and want to do frequent hikes, runs, or long walks, but nothing crazy.
There are plenty of dogs with medium energy levels that will help to make sure you get up off of your feet but don't have tireless energy.
Akita
Beagle
Bloodhound
American Staffordshire Terrier
American Eskimo Dog
Bedlington Terrier
Borzoi
Cardigan Welsh Corgi
German Shepherd
Low Energy Levels
If you are often tired after a long day of work and don't want to do much more than take a short walk, a low energy dog might be more for you.
They enjoy being couch companions, cuddling, and just spending time with their owners.
Bichon Frise
Boston Terrier
Dachshund
Pug
Papillion
Lowchen
The small dogs on this part of the list may not necessarily be low energy, but because of their diminutive stature, walking or running even short distances can tire these little fur-balls out quickly.
Some of the dogs, like Pugs and French Bulldogs, are unable to exercise for long periods of time without getting overheated or having breathing issues.
All dogs need some exercise, but whether that is miles of walking a day or playing a quick game of fetch in the backyard is something you can decide.
Good With Kids
When you have children in the house, it is important to get a dog that is good with kids. Even if you are a frequent babysitter or have friends and family that bring children over often, it is something to consider.
Finding a dog that is gentle, calm, and less excitable than other breeds helps to ensure that your dog and children will be fine together.
Boxer
Labrador Retriever
Poodle
Golden Retriever
Of course, dogs and children should always be watched when in a room together. Children should also be taught how to behave around dogs so that they don't harm or make them frightened. Teaching them to be gentle and calm is a good start.
Even the calmest of dogs can react with a snap or warning when they feel trapped and overwhelmed. It is their way of warning you and the child, since they are unable to talk.
Another point to note is that all dogs need proper socialization to other dogs, children, and people to be the best they can.
Even if they are a breed that is known to be good around children, lack of socialization may make it hard for them to adjust when kids are around.
Good With Strangers
If your dog is going to be around a lot of strangers, whether when going out or at home, you will want to consider a dog that is friendlier with people.
Pembroke Welsh Corgi
Labrador Retriever
Siberian Husky
Irish Setter
Border Collie
But maybe that isn't what you want. Maybe you want to have a dog that is a little more reserved around strangers, so that you will be protected at home. Or maybe you are a single woman, and want to have a companion that will protect you on walks.
In that case, maybe a less friendly, more protective dog is a good option.
Belgian Malinois
German Shepherd
Doberman Pinscher
Bullmastiff
Rhodesian Ridgeback
Cane Corso
No matter the purpose, you still need to socialize your dogs properly. It is important they know when it is time to be protective and on guard, and when to relax and be calm. Otherwise, you may find it hard to go to a dog park, or invite people over.
Good With Other Dogs/Pets:
If you have other pets in the house, you will need to find breeds that work well with them. There are some dogs that don't work well with other dogs, and some dogs that don't work well with other kinds of pets.
If you already have, or plan to have, other pets, you need to get a dog that will work well with them.
As a side note, just because a dog breed says it is good with other dogs, doesn't mean that it is automatically good to be good with your other pet.
Before making a final decision on a dog, have them meet your other pets. Otherwise, you may end up with a stressful situation trying to keep all your pets apart.
Good With Other Dogs:
If you already have another dog or two, and want another one, look at dogs that are able to get along with other dog breeds. Some enjoy being part of a pack and actually do better with other dogs in the house.
Golden Retriever
American Foxhound
Labrador Retriever
Cavalier King Charles Spaniel
Beagle
Lowchen
Good With Other Pets:
Perhaps you have small pets like rodents or cats, and worry that your dog won't get along well with them. It's a valid fear, and is something worth thinking about.
Affenpinscher
Afghan Hound
Akita
American Foxhound
American Staffordshire Terrier
Better As A Single Dog:
If you have other pets, there are certain dog breeds to avoid. These are ones that tend to need a lot of attention, and become easily jealous.
Chow Chow
Great Pyrenees
Maltese
Pomeranian
Pug
Rottweiler
Intelligence
For the majority of dog owners, the intelligence of your dog doesn't matter quite so much. You want a companion and whether they are confused by their own tail or are smart enough to solve puzzles doesn't matter too much.
However, if you want a dog to use in competitions, as a service dog, or to have a lot of training, it may be a good idea to look at more intelligent dog breeds. There are quite a few dogs that are particularly intelligent.
Poodle
Australian Cattle Dog
German Shepherd
American Leopard Hound
American Staffordshire Terrier
Even if you don't care about the intelligence of your dog, once you choose your perfect dog breed, you should take time to research their intelligence levels. Some smarter dogs struggle to not be destructive in homes due to lack of mental exercise.
If you do choose a more intelligent dog breed, try to always give them a job. Training, competition practice, herding, puzzles, etc.
Giving them something to do will allow them to thrive, be less destructive, and be much more tired at the end of the day.
Sometimes, smarter dogs are also harder to train. They tend to be a bit more stubborn, independent, and push boundaries. If you have a smarter dog, you need to work hard to maintain the "alpha" status of the pack and make sure they are doing as they should.
It is worth mentioning as well that smarter dogs tend to be more anxious as well. They will be more frightened by certain situations, and may have anxiety often. They may need a little extra care and attention compared to other dogs to overcome anxiety.
Shedding And Grooming
The amount your dog sheds, and how often they need deep grooming is something that might be easily overlooked when first picking out a dog breed.
If sweeping up tumbleweeds made from dog hair daily isn't your cup of tea, it may be worth considering a dog that doesn't shed quite as much.
Bedlington Terrier
Bichon Frise
Boston Terrier
Lhasa Apso
Maltese
Poodle
White Fox Terrier
However, just because these dogs don't shed much, doesn't mean they are low maintenance. Some dog breeds need constant grooming, and even professional grooming a few times a year.
Poodle
Bichon Frise
Afghan Hound
Portuguese Water Dog
Puli
Some dogs shed quite a bit, and require a lot of daily grooming to keep their fur healthy and reduce shedding.
Siberian Husky
German Shepherd
Saint Bernard
Labrador Retriever
Golden Retriever
If you want a dog with minimal grooming, that is an option. There are plenty of short-haired dog breeds that need minimal work to look their best.
Boxer
Beagle
Doberman Pinscher
Great Dane
Weimaraner
Vizsla
Allergies can be a large part in your decision making process for buying the right dog for you. If you or a family member is allergic to pet dander created by the shedding of hair, finding a dog breed that sheds very little is a priority for your own quality of life.
Poodles are often championed as the hypoallergenic dog breed because their fur is remarkably similar to human hair and is seldom shed.
This doesn't mean your choices in dogs are limited, in fact there has been an explosion in options in recent years thanks to imaginative crossbreeding for designer dogs.
Many Poodles mixes end up inheriting their hypoallergenic trait which is great for your health, without compromising on your breed of choice.
Drooling
Often considered in conjunction with shedding, drool can be a big part in your decision of choosing the right dog breed for you. There are several different factors that can have an effect on how much a dog will drool.
Size
A bigger dog is more likely to produce and spread slimy messes around the house than their smaller counterparts. This is simply because their mouths and saliva glands can be bigger, which means more drool for you to clean up or live with.
Not all large dogs produce an unruly amount of drool though, so make sure to research how much your chosen dog breed drools no matter their size.
Great Dane
Bullmastiff
Newfoundland
Breed
In the same ballpark as the size of the dog, certain dog breeds will produce more drool than others because of the features and characteristics they were bred for.
Most often, breeds that have pronounced and drooping jowls will end up slobbering more than dogs without these meaty cheek flaps.
Bulldog
American Staffordshire Terrier
Basset Hound
Temperature
Higher temperatures can provoke more drool from any dog as they try to cool off. Dogs don't have sweat glands across their bodies like humans do, instead they have fewer sweat glands concentrated on the pads of their feet.
Even the sweat from their feet isn't enough to cool a dog in the hottest of environments. This is why dogs pant even if they haven't been running around and exercising.
When dogs pant, the movement of air across the inner lining of their mouth helps with evaporation of drool and removal of this warm water vapor. This helps to cool your dog down, and so they may produce more drool in response.
Reason For Buying
Why do you want a dog? Examining the reasoning behind your decision to start looking for a dog will help you narrow down your choices when trying to find the perfect dog breed for you. There are many reasons to buy a dog, some of them are not so pleasant.
For the most part, there are only a couple of reasons to buy a dog: to provide a service or to be a companion. It can be broken down more from here, but those are your two basic choices.
To Be A Companion
If you want a companion dog, you just want something that will keep you company and make you happy when you come home. Or, if you like the great outdoors, perhaps you want a pet that will come with you and constantly push you to do better.
At Home
Maybe you want to come home to a dog and have someone to cuddle with when watching movies. Maybe you just want to buy a dog to keep one from a shelter and make their life a little better.
Whatever the reason, you don't have much expectation from a dog besides just staying home and not running away.
If that is the case, there are plenty of dogs for that. Some dogs require less effort than others, and will be great companions for any lifestyle.
Labrador Retriever
Bichon Frise
Brittany
Golden Retriever
Havanese
Pomeranian
Papillion
Poodle
For Exercise
If you want a dog that will keep you company on the trails, long runs, or while biking, and has the same amount of energy as you, it is worth looking at active dog breeds.
These are dogs that will be ready to hit the road, no matter how much you push them and won't get tired until you do.
Shetland Sheepdog
Dalmatian
Siberian Husky
Border Collie
Doberman Pinscher
English Springer Spaniel
Irish Setter
Belgian Malinois
German Shepherd
To Provide a Service
Maybe you want to cuddle with a dog, but still bought them to do a particular task. Or perhaps you just want a dog for this task and not much else. As long as they are treated right, dogs can be used as companions, working dogs, or a mix of both.
Not all dogs are created equal. Depending on the task you want your dog to do, there are different breeds that will be more useful.
Hunting
If you want a dog that will help you hunt down animals in the woods such as birds, hare, deer, and boar, you will want a dog that is able to perform the task, and may have even been bred specifically to do so. There are plenty of them out there, and you will have many choices.
Labrador Retriever
German Shorthaired Pointer
Brittany
Golden Retriever
Vizsla
English Springer Spaniel
Treeing Walker Coonhound
Protecting
There are many protective dogs out there that will keep you safe when on walks, or keep your home safe whether or not you are there. Not only do they look intimidating, they are fierce and brave, willing to defend you for as long as they can.
Protective dogs also get broken down into various categories.
Watch Dogs: These dogs get a little less training. They mostly are around to alert their owners to something wrong via a bark, paw, or however else they are trained to alert. However, as their name suggests, they often will not make efforts to be aggressive or bite.
Doberman Pinscher
Giant Schnauzer
Staffordshire Bull Terrier
Bullmastiff
Guard Dog: Guard dogs are ones that are trained to protect family, property, or certain areas. They will protect you from people or animals with proper training.
German Shepherd
Belgian Malinois
Rottweiler
Beauceron
Personal Protection: Dogs used for personal protection are trained to keep track and protect a person constantly on the move.
This is usually a singular person, but can be a small family. This takes a lot of training, as they have to respond instantly to simple commands.
Doberman Pinscher
American Bulldog
Cane Corso
Family Protection: Family protectors are usually a lot more laid back. They are very loving with their family, and do well with children. However, they love these children and will make sure they are safe from any outside dangers.
Belgian Malinois
Rottweiler
American Bulldog
Cane Corso
Competition
Maybe you want to place dogs into competitions of some sort, and want to know the best dogs to use.
There are a lot of competitions out there for dogs, and like with hunting, what competition you want to participate in determines the dog that works best.
Agility: Agility competitions involve obstacle courses where they will jump, go through tunnels, navigate higher walkways, and do so in a certain order.
Australian Shepherd
Schipperke
Border Collie
Jack Russell Terrier
Canine Freestyle: Canine Freestyle is one of the strangest competitions available for dogs. As the name suggests, it is an activity that involves a dog and owner dancing together.
There are rarely any limitations to the kind of dancing allowed, so long as it is safe for the handler and dog.
Border Collie
Papillion
Shetland Sheepdog
Doberman Pinscher
Conformation: Conformation is a showing competition. These are usually for purebred dogs that have ideal characteristics (known as a standard in dog breed clubs) that are shown to a panel of judges.

They are usually associated with clubs such as the American Kennel Club or United Kennel Club. Pretty much any dog that is purebred and accepted by the club that is hosting is acceptable.
Disc: Disc competitions are essentially a game of fetch with discs. The points are awarded based on a mix of distance, accuracy, and tricks while fetching.
Australian Shepherd
Whippet
Jack Russell Terrier
Dutch Shepherd
German Shorthaired Pointer
Dock Jumping: Also known as dock diving. This competition allows dogs to jump from a dock into water. Depending on the competition, dogs are trying to either get the highest leap, or the longest.
Labrador Retriever
Golden Retriever
Border Collie
Chesapeake Bay Retriever
Whippet
German Shorthaired Pointer
Flyball: Flyball is a type of relay race that involves four dogs per team. A ball is sent flying, and a dog has to circumvent obstacles to bring back the ball to their owner, and then the next dog is sent out.
Border Collie
Jack Russell Terrier
Golden Retriever
Whippet
American Staffordshire Bull Terrier
Herding Trials: Many dogs that were once bred for herding no longer get to do so since more people live in the city nowadays. To allow dogs to still herd and get that experience, herding competitions came about. Usually, animals such as sheep are herded.
Black Mouth Cur
Border Collie
Australian Shepherd
German Shepherd
Lure Coursing: Lure coursing is a chasing sport that mimics hare chasing. Dogs chase a fake lure across a field and compete for the fastest time.
Greyhounds
Whippets
Rhodesian Ridgebacks
Rally Obedience: With rally obedience, a dog is required to perform certain obedience exercises. Sometimes, these are regulated to specific dog breeds, but really allows you to use any dog breed.
Border Collie
German Shepherd
Golden Retriever
Vizsla
Tracking: These are dogs that can follow their noses to find something at the end of a trail. These kinds of dogs are usually breeds that do search-and-rescue missions frequently.
German Shepherd
Beagle
Bloodhound
Basset Hound
American Foxhound
Service Dog
Service dogs are trained to help people that need a little help in a variety of different ways.
Guiding those with visual impairments
Signaling for those that are deaf
Retrieving for people that have mobility issues
Alerting about oncoming health problems like seizures or heart attacks
Reducing stressful situations for those that have mental disabilities
If you have any disability, you may be qualified to receive a service dog. If you are unsure how a dog can help you, a doctor may be able to help you understand the benefits you can receive from having a service dog.
Service dogs are also allowed everywhere you go, so you never have to worry about being left without your companion.
Some dogs that are better suited for service dogs are ones that are a good height so that they can reach most objects, and are able to smell and stay focused.
Great Dane
Saint Bernard
Bernese Mountain Dog
Poodle
Labrador Retriever
Golden Retriever
German Shepherd
Herding
If you have a farm, or a few animals on your property, having a dog that will help you keep them in their proper place may be helpful.
Many dog breeds have been used for herding far back into history, and they are good at doing their job in a safe way for themselves and the farm animals.
Blue Lacy
Australian Cattle Dog
Pembroke Welsh Corgi
Cardigan Welsh Corgi
Black Mouth Cur
German Shepherd
Racing and Fighting
You may have heard that some people have dogs for racing or fighting purposes. In the past, these were just like regular sporting events and socially acceptable.
Specific dog breeds often made the rounds in these events and monetary bets on which dog would win was the norm.
Unfortunately, this led to a great deal of abuse and neglect for the dogs as they were often bought or traded for the express purpose of earning a person money.
These kinds of people often did not love their dog and treated them poorly, especially if they did not perform well in competitions.
Across the United States, 41 of the 50 states have banned dog racing (especially of greyhounds) as growing evidence showed the poor living conditions they endured. It is a felony in all 50 states, as well as certain US governed areas, to participate in illegal dog fighting rings.
That being said, it is possible to obtain dogs that used to be part of these competitions, usually through adoptions from rescues and shelters.
Recognize that any dog adoption is a mixed bag and individual dogs may have unique quirks or negative experiences that make owning them complex. This doesn't mean that every dog within that breed is the same though.
Location
Location is another important factor to consider when choosing a dog. Just because Siberian Huskies are your dream dog and you've done all your preparation doesn't mean it is the right dog for your location.
Some dogs do better in warmer climates. They don't have enough fur to handle colder weather and prefer the sun.
Chihuahua
Australian Cattle Dog
Afghan Hound
Yorkshire Terrier
Great Dane
German Shorthaired Pointer
Other dogs have layers and layers of thick fur which leads them to getting too hot rather quickly. They need colder temperatures and enjoy playing in snow.
Siberian Husky
Newfoundland
Finnish Lapphund
Akita
Samoyed
Alaskan Malamute
Great Pyrenees
Chow Chow
Some dogs do better in milder temperatures. They can't handle the cold, but don't do well in hotter areas either. These are usually brachycephalic dog breeds such as:
Pug
Boston Terrier
American Bulldog
French Bulldog
You don't want your dog to be miserable, so it is important to consider the climate, weather patterns, and temperature variation in your area before choosing a dog. This factor alone can help narrow down dog breeds pretty well.
It is also important to consider the diseases in your area when thinking about getting a dog. Many areas have fleas and ticks at least partially throughout the year.
Heartworms are another serious condition that dogs can get easily in various parts of the world.
For these, you can get preventatives that they can take year-round or as needed.
There are other diseases as well, such as Valley Fever, Parvo, Rabies, Leptospirosis, and more.
It is important to take the time to research the diseases in your area, so you know the signs to look out for, and possible preventatives you can take to make sure your dog has a healthy and happy life.
Breed-Specific Legislation
Something else that is very important to research when considering what dog breed you want is your local and municipal-level government legislature surrounding acceptable dog breeds.
Certain dog breeds have been subject to public disdain and restrictions throughout the course of history for a few reasons, the most often being aggression or violence.
At a time of global conflict, German Shepherds were often euthanized for simply being associated with Germany.
Today, the breed or, in fact, breeds in question are pitbulls and bulldogs of all varieties. Breeds such as Rottweilers, Akitas, Pitbulls, Doberman Pinschers, and more have all been on a banned breed list at some point or another.
Many countries, states, and even cities have a list of banned or restricted dog breeds for various living situations.
For example, even though they were once considered gentle "nanny" dogs, pitbulls are legal in some parts of the state of Colorado.
However, the state capitol, Denver, has banned the breed from the city for many years and are only recently looking at reforming the legislature around these dogs.
Even though there is no significant evidence to suggest that one dog breed is more aggressive or prone to violence towards humans or other dogs, government prejudice restricts what kinds of dogs a private citizen such as yourself can legally own.
Make sure to check your unique situation well before considering ownership of a dog so that you can easily rule out banned dog breeds from your choices.
Look for regulations with your landlord or homeowners association, city, municipal, and even state to get an idea of what is and isn't legal.
This can be important if you plan to travel with your new companion or are moving residence as well.
Experience
Taking in your own experience level can help you pick a dog that works more for you. There are some dogs that are just too hard for new dog owners to take care of.
Usually, it is a mix of…
Size
Energy levels
Stubbornness
Intelligence
Natural aggression
Independence
Amount of socialization needed
…that makes it difficult for new dog owners to take care of certain breeds. This doesn't mean that they are bad dogs, but they need a little more work, attention, and training than some breeds.
If you are a more experienced dog owner that doesn't mind spending time and energy on a slightly more challenging dog, there are plenty of breeds out there for you.
Chow Chow
Bulldog
Basset Hound
Afghan Hound
Chinese Shar-Pei
Siberian Husky
Border Collie
If you are a new owner, don't worry! There are plenty of dog breeds out there for you as well.
Bichon Frise
Cavalier King Charles Spaniel
Golden Retriever
Labrador Retriever
Boxer
Papillion
Poodle
Shih Tzu
Whippet
Appearance
Sometimes, we pick a dog we love by their looks, and that's okay. There is no harm in picking a dog based on enjoying the breed
Maybe you want a specific dog breed because you think they look neat, or like a specific marking or pattern on a dog.
Blue (a shiny, blue-gray color)
Tricolor (three distinct colors, generally white, black, and tan)
Bicolor (two distinct colors, black and another color is most common)
Solid color (such as blue, gray, red, gold, white)
Merle (dark colors marbled against a light color)
Harlequin (white base color with patches of darker color randomly around body)
Tuxedo (single solid color with a white patch down the lower face and chest)
Brindle (also known as tiger stripes. Dark stripes against lighter base)
Sable (two-tone hair usually something from gold or tan to black)
Spotted (dark pigment patches over a lighter base. Only Dalmations)
Speckled (dogs with spots that aren't Dalmatians)
Maybe you want a menacing-looking pet. 
American Pitbull Terrier
Akita
Rottweiler
Doberman Pinscher
Great Pyrenees
German Shepherd
Cane Corso
English Mastiff
Maybe a cute one is more your style. 
Pembroke Welsh Corgi
Beagle
Yorkshire Terrier
Old English Sheepdog
Labrador Retriever
Golden Retriever
French Bulldog
Maltese
Samoyed
Or something that looks a little goofy. 
English Bulldog
Boxer
Siberian Husky
Boston Terrier
Choosing based upon appearance is never a bad thing, as long as you are first willing to do your research and also pick a dog that has traits that match your family's.
Attachment Levels
What kind of dog do you want? One that always wants to spend time with you, and feels lonely when you are gone for long times, or a dog that is more than happy to do its own thing, with or without you?
If you haven't considered this, it may now be time. 
There are some dogs that have high levels of separation anxiety, and can't stand their owner being gone for long times. 
Afghan Hound
Akita
Border Collie
Australian Shepherd
Vizsla
Chihuahua
Doberman Pinscher
German Shepherd
Havanese
There are also dogs that do well on their own and don't mind being left to do their own thing, so you don't have to be guilty when heading to work. 
They also won't be very demanding of your time, and will simply be a roommate in the house, rather than a family member.
Beagle
Whippet
Siberian Husky
Manchester Terrier
Basenji
Alaskan Malamute
Jack Russell Terrier
Scottish Terrier
It is important to note that while some dogs are less dependent than others, no dog should be left alone for extended periods of time. All of them need quality time with their owner.
Also, just because a dog is more independent doesn't mean they can handle being alone in a cage all day.
If you want a dog that is more independent, make sure they have space to wander and go outside as needed, and can also find shelter and someplace to get away from the elements. 
If you are going to be gone for long periods of time, but still want a dog, consider investing money into getting a dog walker.
Your dog will get some much needed exercise and outside time, even while you are gone. This can be a costly option, but is important to consider so that your dog can get the time they need to burn off steam and use the bathroom.
Longevity
While the length of a dog's life might not be a primary deciding factor, it is still a thought worth taking into consideration. 
Dogs don't have nearly the lifespan that people do, with an average of 10 to 15 years. 
Bigger dogs generally have a shorter lifespan. 
Small dogs, on the other hand, tend to live a lot longer on average. 
There is one important reason to think about a dog's lifespan. When you are getting a dog, you can't only think about the immediate.
As your dog ages, you will notice their difficulty with certain tasks or actions that they used to be able to do with ease.
Because large dog breeds are more susceptible to conditions like hip and elbow dysplasia later in life, they may even find walking difficult.
It is important to consider how long you want to spend with your companion, and what is best for them towards the end of their life. A large dog's quality of life can decrease more in a shorter time frame so you may have to say goodbye earlier as a result.
If you have plans in the upcoming years that would affect you caring for a dog, it might be time to realize that getting one may not be an option at the moment. At the very least, it is worth looking at non-traditional options.
Unexpected situations do happen, and there are a lot of variables outside of your control. However, if you know that in the next year or two you are going to college, or will be moving to a completely new country, getting a dog isn't the best idea. 
Or at least, not a puppy. If you still really want a dog, but know you can't take care of it throughout its whole life, there are a few other options to consider. 
Consider adopting a senior dog. These dogs spend a lot of time in the shelter and are rarely ever adopted. They deserve the same amount of love any puppy does, and will enjoy having their last few years be outside of a shelter.

If you only have a few years where you could take care of a dog, a senior may be a good option. 
Take a shot at fostering a dog. It isn't easy to foster dogs. You get attached to these wonderful companions only to have to see them leave.

But fostering dogs can help them find a good home and get proper socialization, give you a not-so-long-term companion and some useful dog handling experience for the future. 
Age Of Dogs
Bouncing off of that last topic, it is worth talking about the age of your dog when you are purchasing one. Generally, you can choose between a puppy, senior dog, or an adult dog.
A lot of people enjoy getting puppies, as they are cute, and they can be taught certain commands and rules at a young age. Also, by adopting a puppy, you can be sure they don't have any past trauma that comes from adopting older dogs.
Usually, when you choose to go with a purebred dog, you will get them as puppies. This is because there are high demands for the puppies and they don't often have time to grow up before they are sold off.
If you are getting a puppy, they should never be given to you before 8 weeks. If they are weaned before 8 weeks, they will be sickly, have health issues, and attachment issues.
You may purchase a puppy before they are 8 weeks old and go to pick them up after the 8 week mark, but reputable breeders should never try to give you a puppy that is too young to be safely removed from their mom.
Puppies are usually hard to come by at shelters. It does happen, as people will drop off accidental puppies, or a female dog may be pregnant while at the shelter. However, they usually go quickly. What you will most often find at the shelter are adult dogs and senior dogs.
Adult dogs are just dogs that were previously owned, or were from the streets before the shelter picked them up.
They are old enough that you can get an idea of what kind of dog breed they are, and start to get a feel for their personality. They may have some trauma based on their previous owners.
Senior dogs are older dogs that only have a few years left usually. They may have a cheaper initial cost to promote adoption, but they may also have more health costs to balance it out.
Usually, these are just dogs that no one wants to adopt due to how short their life is. However, they are still in need of loving homes and may be ideal for someone that wants a calmer, quieter dog, as they have little energy left throughout the day.
They are also ideal for someone that doesn't want to invest in a dog for a decade or so. Since they likely only have a handful of years left, they don't require so much of a long-term commitment.
It can be hard owning senior dogs, as you feel like you don't get as long of a life with them. It is also very readable, as you know you gave a dog a few last good years, instead of them being left in a shelter alone.
Pure Breed Or Not
Finally, the last decision you have to make is what genetic makeup of a dog you would like to have. Maybe you want a purebred dog, that is 100% one breed. A lot of people like these because they are very stable in terms of genetics and have very specific traits.
Keep in mind that purebred dogs are often also inbred dogs, meaning that they have a relatively small genetic pool with closely related dogs being bred together.
This promotes the specific, desirable traits that you may want in a dog, but it can also exacerbate inherited genetic conditions that a breed is known for.
These inherited disorders can be relatively minor such as moleras (also known as fontanelles) in purebred Chihuahuas, to severe conditions like epilepsy, von Willebrand's disease, or cancer.
However, maybe you have decided you don't want to pay for a purebred dog, or want something a little different. There are plenty of other options as well. For example, if you don't mind the price tag, you can get a designer dog.
Designer dogs are two purebred dogs of different breeds being bred to create a unique dog. Some popular examples are Puggles and Labradoodles.
However, if you don't care if the dog, or its parents, are a purebred dog, you can also look at mutts or mixed breeds.
These are usually better options for more experienced dog owners, as you will never know what kind of personalities and traits you will get with the dog. Making this choice, however, helps get to dogs out of shelters and are usually a lot less expensive initially.
Adopting Vs. Buying From A Breeder
If you look to buy a dog from a breeder, you may get a lot of strife from people that advocate adopting dogs. However, as long as you use a reputable breeder, there is no harm in getting your dog from one.
Even when communicating with a reputable breeder, you should come prepared with plenty of questions you may have about the litter of puppies. If a breeder is not forthcoming with answers and information when you ask about it, it could be a bad sign.
On the other hand, breeders that are upfront about behavioral issues, any vaccines or boosters the puppies may still need, as well as pedigree certification tend to be the reliable professionals you should expect.
A responsible breeder will also have some experience with each of the puppies and can help predict the dog's temperament as it grows. This allows you to get a dog that looks like the breed you want, and you will get pretty stable personalities and genetics.
However, if you don't mind those things, there also usually is no harm in adopting. You get a dog that is a little more variable in looks and behaviors than with a purebred dog, so it is a little more unique.
Sometimes, there can be harm when adopting a dog from a shelter. If a dog went through trauma before being picked up, it can have some issues.
Sometimes they are minor, just little tics that make the dog unique. Sometimes, however, their problems can be a little more serious.
If you don't know the background of the dog, it would be worthwhile to keep them as the sole pet of the household and keep them away from kids to prevent any triggers from surfacing.
In these unfortunate cases of trauma, the dog breed is irrelevant to how they may react and will always be unpredictable.
These dogs aren't necessarily aggressive but have trauma that causes them to be frightened and lash out.
Most shelters will make an effort to identify these problems, but they are often understaffed, underfunded, and don't have access to a variety of experiences that can set a dog off.
Even a dog that seems calm and collected may have a scenario that causes them to panic. For example, if the dog was licked up in a tiny cage with another dog that was mean and attacked the smaller dog often, that small dog may do well around other pets, people, and in new situations, but may feel cornered by a larger dog in a small space and appear aggressive to that other dog.
There are many kind people out there that would never willingly harm a pet. There are also people who place dogs in horrible situations in order to make a profit, or just because they are heartless. Sometimes, these dogs get a second chance.
Unfortunately, a lot of people go into a shelter not knowing this. They expect the dogs to be okay or have minimal problems. Therefore, when they get a dog that is a little more difficult to handle or train, they will often send them back to the shelter.
It is understandable that if a dog is too much for you to handle, you will have to send them back. But with so many people adopting without knowing what to expect, sometimes, dogs that just need a little love and patience get put down, for something outside of their control.
Most of the time, shelter dogs are fine. However, it is best to go into a shelter expecting a dog that is going to have some issues. That way, you are ready to handle them when something pops up.
How To Find More On A Dog Breed That Interests You
It won't be easy to narrow your choices down to a singular dog breed. There are books, quizzes, websites, and more out there to help you narrow down your options, but they'll usually give you several to choose from.
After that, you will have to make the final decision yourself. Asking around and getting ideas of positive and negative traits from people who have owned certain breeds is a good start. They can tell you what they do and don't like, and what to look out for.
However, there are also a few reputable clubs and websites that you can look through to get an even better idea of the traits of these individual dog breeds and help you narrow down your choices even more.
American Kennel Club
United Kennel Club
Hill's Pet
Chewy
PetMD
Another option is quizzes. There are plenty of quizzes online to help you find the perfect dog breed. They will ask you questions similar to the ones we have presented above, and give you a selection of dogs to choose from.
This can provide you with some options on where to start looking when there are certain characteristics you want so you know where to start.
These websites can help you learn about important dog topics, health problems, traits of breeds, and even where reputable breeders are if you choose to go with a purebred dog.
Once you have an idea of the dog or dog mix you would like, try to look for more about them. Clubs and organizations are great, but sometimes don't get across the difficulty of certain breeds enough.
Find videos and blogs from people who have the same dog, and learn about their troubles, pros, and cons.
Final Thoughts
Hopefully, this Article has helped you narrow down dog breeds and qualities you are looking for in a dog. Though we mostly discussed purebred dogs, it is important to remember that there are a lot more dogs out there.
If you are more open or flexible in getting a dog, choosing a mixed dog or a mutt can allow you to get a dog with a unique personality.
It is a lot of information to take in, and a lot to consider before picking a dog. This isn't something to take lightly. At the end of the day, this Article may not have narrowed down the perfect dog breed to a singular dog.
In fact, it is very unlikely that it will do so. There are many different dogs out there, and it just isn't possible to cover them all in one Article.
However, you should now have a better idea of what dogs you are looking for. Finding the perfect dog for you depends on more than just what you read in a book.
Going in with an idea of a couple of different breeds you want to look at is a great idea, and makes your decision a little easier.
It also ensures that you get a dog better suited to your lifestyle than other dogs might be. Plus, by reading this article, you are more aware of what comes with raising a dog, and what quirks to expect from the breed you choose.
Like with getting a house, a car, or almost anything else, you will want to meet your dog in person. Sheets and facts only take you so far. If you don't have a connection with the dog you are trying to purchase, you will never be truly happy with your choice.